Dated from 1979, ROBAM (stock code 002508) has precipitated deeply in kitchen appliances industry for 44 years specialized in the production of range hood, gas hob, sterilizer electric oven, steam oven, micro oven, dishwasher water purifier and other household kitchen appliances ROBAM is global leader company of high-end kitchen appliances which has kept the record of NO 1 in global sales of range hoods and build-in hobs for 8 consecutive years Win over 70 design awards across the world including German Red Dot design award America IDEA design award IF design award and Japanese GDA. Furthermore ROBAM gain more than 3000 core patents by virtue of strong technological strength
ROBAM has the top precision manufacturing workshop in the industry including Salvanını flexible sheet metal production line, full automatic manufacturing, testing equipment, transportation equipment and storage equipment ROBAM also own the st digital intelligent manufacturing base, as well as intelligent pilot enterprise selected by MIIT helps to realize the 'deep integration of industrial internet automation and informatization
ROBAM has obtained 234 international product certifications and sell well all over the world including United States Canada, Australia, New Zealand, Malaysia, Dubai, India, Pakistan. Thailand the Philippines, Vietnam, Indonesia and South Africa etc, ROBAM adheres to the brand concept of "Create a new kitchen of the world trying to be a one-stop solution provider of high-end kitchen appliances in the globe And create all the good aspiration of human beings for kitchen life
Company Milestones
Since its inception, ROBAM has been building on its heritage of product innovation and creating kitchens that are stylish and clean. ROBAM is constantly inventing, designing and creating extraordinary products, and its sterling reputation as a leading kitchen expert is enforced by the brand's regular presence in international awards shows such as the iF Design Award, the Reddot Design Award and the CIDF.
ROBAM is also a proud recipient of these certifications:

Over the years, ROBAM has won numerous awards that celebrate grooundbreaking design and product innovations. These accolades includes:
iF Design Award
Originated in Hannover, Germany, the iF Design Award is known as one of the most important design awards in the world.
Reddot Design Award
A German award that hosts one of the largest and most prestigious design competitions in the world.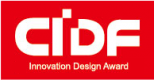 Innovation Design Award
This award is given by the Product Innovation Design Foundation.
Brand Positioning
Provider of kitchen appliances with super technology
ROBAM thinks a high-end market product is not a luxury. It is not a product that only a handful of people can afford to buy. It's a product for which consumers are willing to pay more than for other brands of products. ROBAM has always committed to be a provider of such products. By virtue of around 40 years of experience in kitchen appliance field, ROBAM is able to provide products with more excellent technical performance, stronger uniqueness, and better quality to consumers, enabling each family to enjoy easy cooking experience brought about by specialization and technological innovation.
Brand Connotation
ROBAM, to build more happy families
for the world!
Brand Advantages
R & D Strength
Our R&D team is composed of hundreds of elites from different areas and fields. Using the common design language and combining different culture background, fresh ideas are thus generated.
ROBAM knows the most important elements in design are that each product should meet the cooking needs and the aesthetic needs while creating more relaxed experience and leading a better way of kitchen life.
Production Capacity
Base capacity: There are 6 production bases in ROBAM and the annual output is up to 5 million.
We have first-class production equipment imported from Italy and Germany. Equipment automation, logistics automation, and management of lean enable us to keep in the advanced level. Devoting to improving quality control system, implementation and supervision, ROBAM passed the certification of ISO9001, ISO140001 and OHSAS18000, becoming one of the pilot national standardization enterprises.
Leading Technology
With a high-tech company title, ROBAM possesses more than one hundred national patent technology. We have participated in writing seven national standards for kitchen appliance projects.